An elephant lover's reading list
Volunteering & Travel Advice / 29 June 2020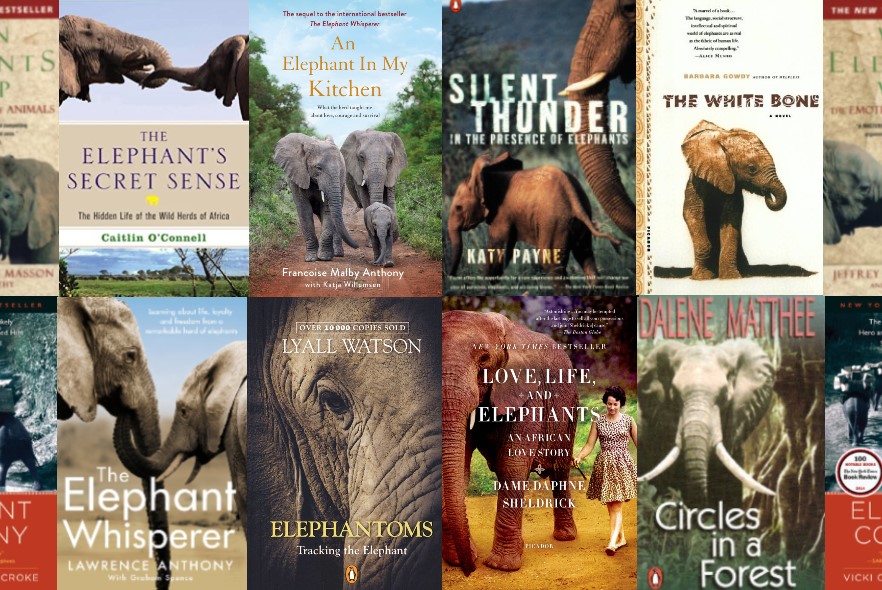 We often get asked by volunteers joining our projects working with elephants for recommended reading that they can get stuck into before they travel. We love their passion to learn as much as they can about elephants and have put together a list of a few books that you might like to start with!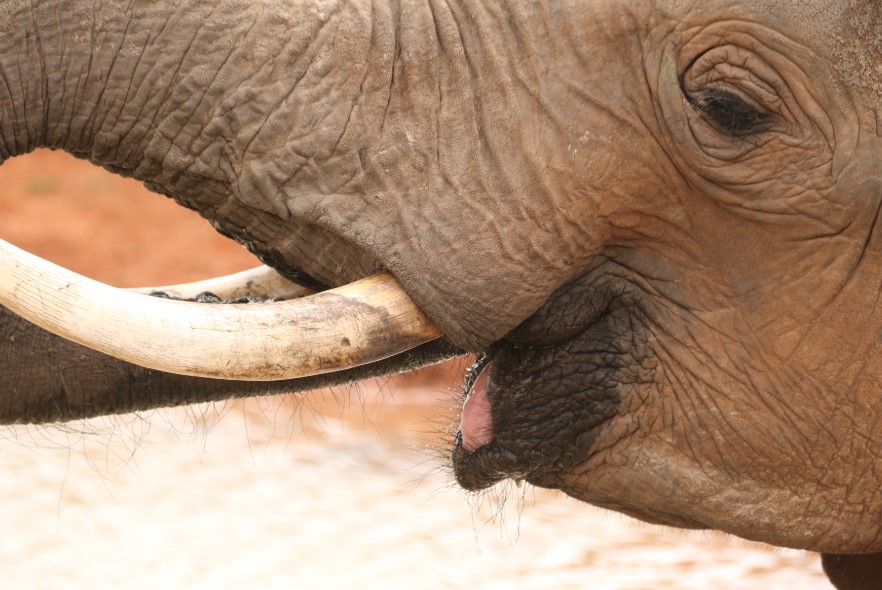 Our Top 3
"The Elephant Whisperer" by Lawrence Anthony and Graham Spence (2009)
"When South African conservationist Lawrence Anthony was asked to accept a herd of 'rogue' elephants on his reserve at Thula Thula, his commonsense told him to refuse. But he was the herd's last chance of survival - notorious escape artists, they would all be killed if Lawrence wouldn't take them. He agreed, but before arrangements for the move could be completed the animals broke out again and the matriarch and her baby were shot. The remaining elephants were traumatised and very angry. As soon as they arrived at Thula Thula they started planning their escape...
As Lawrence battled to create a bond with the elephants and save them from execution, he came to realise that they had a lot to teach him about love, loyalty and freedom. Set against the background of life on the reserve, with unforgettable characters and exotic wildlife, this is a delightful book that will appeal to animal lovers everywhere."

"An Elephant In My Kitchen" by Francoise Malby-Anthony (2018)
"Françoise Malby-Anthony never expected to find herself responsible for a herd of elephants with a troubled past. A chic Parisienne, her life changed forever when she fell in love with South African conservationist Lawrence Anthony. Together they founded a game reserve but after Lawrence's death, Françoise faced the daunting responsibility of running Thula Thula without him. Poachers attacked their rhinos, their security team wouldn't take orders from a woman and the authorities were threatening to cull their beloved elephant family. On top of that, the herd's feisty new matriarch Frankie didn't like her.
In this heart-warming and moving book, Françoise describes how she fought to protect the herd and to make her dream of building a wildlife rescue centre a reality. She found herself caring for a lost baby elephant who turned up at her house, and offering refuge to traumatized orphaned rhinos, and a hippo called Charlie who was scared of water. As she learned to trust herself, she discovered she'd had Frankie wrong all along . . .
Filled with extraordinary animals and the humans who dedicate their lives to saving them, An Elephant in My Kitchen is a captivating and gripping read."

"An African Love Story: Love, Life and Elephants" by Dame Daphne Sheldrick (2012)
"Daphne Sheldrick's best-selling story of romance, life and elephants, An African Love Story: Love, Life and Elephants is an incredible story from Africa's greatest living conservationist.
A typical day for Daphne involves rescuing baby elephants from poachers; finding homes for orphan elephants, all the while campaigning the ever-present threat of poaching for the ivory trade.
An African Love Story is the incredible memoir of her life. It tells two stories - one is the extraordinary love story which blossomed when Daphne fell head over heels with Tsavo Game Park and its famous warden, David Sheldrick. The second is the love story of how Daphne and David, who devoted their lives to saving elephant orphans, at first losing every infant under the age of two until Daphne at last managed to devise the first-ever milk formula which would keep them alive.
Daphne Sheldrick has spent her entire life in Kenya. For over 25 years, she and her husband, David, the famous founder of the the giant Tsavo National Park, raised and rehabilitated back into the wild orphans of misfortune from many different wild species. These included elephants, rhinos, buffaloes, zebra, eland, kudu, impala, warthogs and many other smaller animals. In 2006 she was made Dame Commander of the British Empire by the Queen."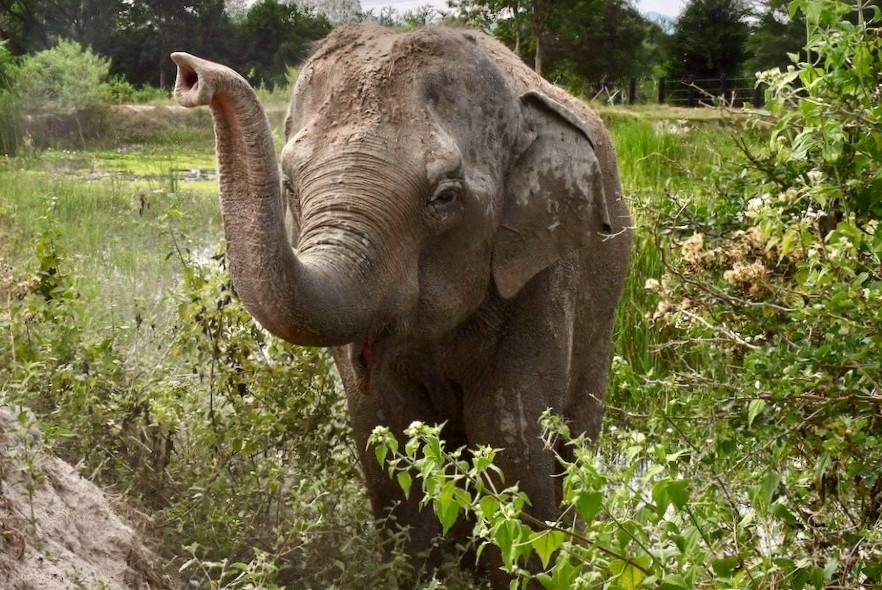 More good reads
"Elephant Company" by Vicki Croke (2014)
"The Elephant's Secret Sense: The Hidden Life of the Wild Herds of Africa" by Caitlin O'Connell (2008)
"Elephantoms" by Lyall Watson (2001)
"To the Elephant Graveyard" by Tarquin Hall (2001)
"Silent Thunder: In the Presence of Elephants" by Katy Payne (1999)
"The White Bone" by Barbara Gowdy (1998)
"When Elephants Weep: The Emotional Lives of Animals" by Jeffrey Moussaieff Masson (1996)
"Circles in a forest" by Dalene Matthee (1985)
You can find out more about our projects that work with elephants here: https://www.podvolunteer.org/project-type/elephants
Back
SHARE THIS ARTICLE...
Share this article with your friends and followers by using the social media buttons below: