A day in the life of a Turtle Conservation volunteer!
Volunteer Experiences / 20 December 2018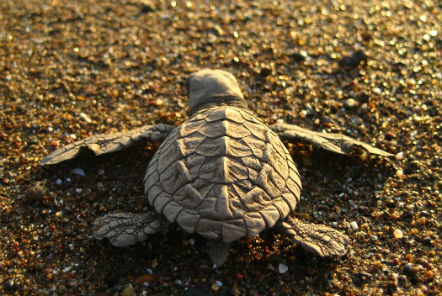 It was an exciting week visiting our incredible projects in Costa Rica for Lucy from the Pod Office, who has shared her experience volunteering at the Turtle Conservation project with us!
Costa Rica has long held a place in my top bucket list of destinations to visit. Therefore it has been a privilege to look after volunteers joining our projects in this beautiful country and to visit and get stuck in with the action myself.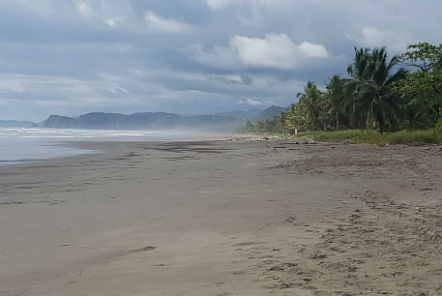 In the remote Nicoya Peninsula on the coast of the Pacific Ocean, is where you will find our Turtle Conservation project, nestled among stunning unspoiled beaches, far removed from the tourist trail. A welcome break from the hustle and bustle of San Jose!
Whilst the surroundings are tranquil, it isn't all about relaxing - there is plenty of work to be done and I was eager to lend a hand and get involved!
Getting stuck into the action
My first night patrol was at 8pm and I joined a research assistant in walking 2km each way along the beach over the course of 3 hours. Volunteers are important in ensuring there is a continual patrol overnight, when most nesting and hatchings occur.
We carefully recorded any sightings, whether it was an abandoned nest or turtle tracks leading to a turtle nesting on the beach! I soon became able to distinguish a turtle's tracks in the sand. To our excitement, we saw a turtle getting in position to start digging her nest. The whole process takes 30 – 45 minutes for an Olive Ridley turtle (this species makes up over 95% of turtles found in the area).
Once the nesting process was complete, we were able to start collecting the eggs and made a note of the tab the turtle was wearing. This indicated the mother had returned for the second time this season. Typically a mother will nest 4-5 times per season and lay 80-120 eggs per nesting.
This particular turtle laid an impressive 116 in total! The mother then buried her nest to camouflage it from predators and retreated back into the ocean. We then relocated the eggs to the hatchery where they would be monitored round the clock, ready for them to hatch in approximately 55 days' time and then be released by volunteers back into the ocean!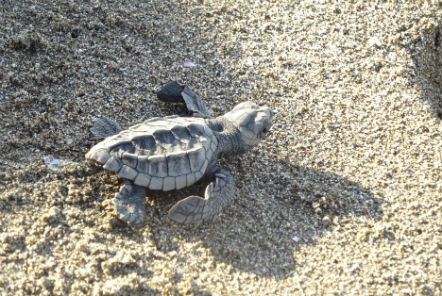 Releasing hatchlings into the sea
I was incredibly lucky to witness both the nesting process and release hatchings! The following morning we began excavation duty, which involves digging up a nest two days after the first hatchlings emerge, to collect data on unhatched eggs (recording their stage of development) and to release any remaining hatchlings.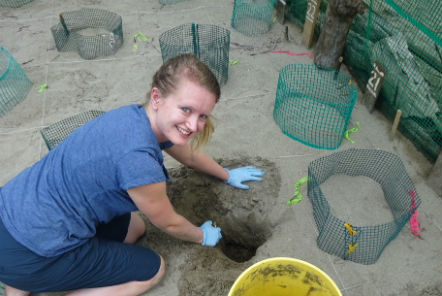 We amazingly found 54 hatchling in the nests in one morning, and then released the hatchlings into the ocean. Nothing compares to the excitement of watching them master the waves and set off to their life at sea. Amazingly, surviving females return in 15 years' time, when they too are ready to nest.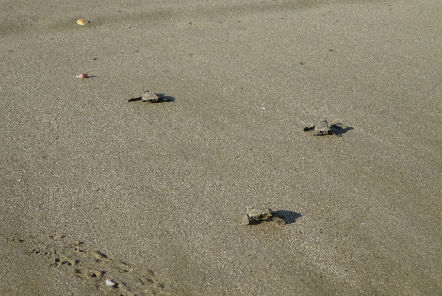 After all of this, we eagerly returned to the volunteer house for a pancake breakfast and to relax on the beach, ready to resume duties later that day.
The turtle season may be drawing to a close this year, however we are recruiting volunteers to join the team next summer. Click here to find out more – we look forward to hearing from you!
You can also read my experiences on joining the Wildlife Rescue project in Costa Rica here.
Back
SHARE THIS ARTICLE...
Share this article with your friends and followers by using the social media buttons below: