2014 Pod Charity Fundraisers
Charity News / 11 January 2015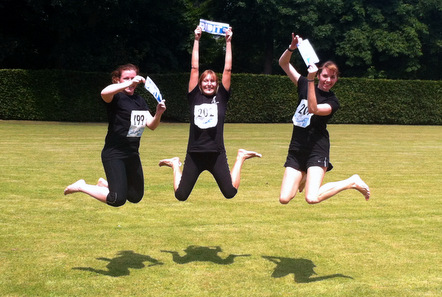 We want to say a HUGE thank you to everyone who has fundraised via the Pod Charity this year to support the project we work with overseas!
We have been overwhelmed with the generosity of our volunteers and wanted to feature some of favourite fundraising stories from the year.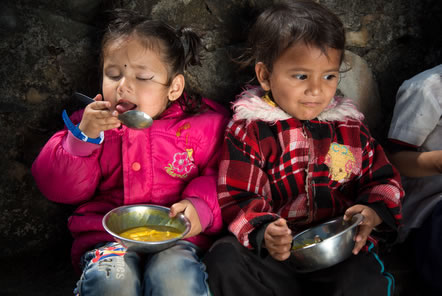 Long term supporter
A special thank you goes to our star long term supporter is Elinor who donates monthly to support our placements in Nepal. Elinor volunteered in Nepal with Pod back in 2013 and signed up to our monthly giving scheme via Virgin Money Giving when she returned from her volunteer placement.
Our youngest fundraiser
Daisy is our top fundraiser and is our youngest! Daisy spent many hours making bunting to sell at her Church to raise money for the Street Children's Centre in Nepal. Her big sister Chrissy was our Volunteer Manager in Pokhara and has inspired her to be an amazing fundraiser!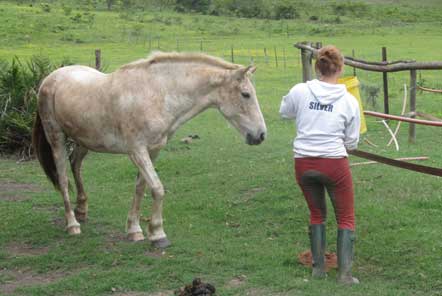 Family fundraising
Father and son, Patrick and Reece volunteered at our Horse Rehabilitation project in South Africa in April 2014. As well as spending 2 weeks helping on the farm, they were also able to offer the project a very generous donation of £500. This money has been used to build vital new stalls for the rehab horses!
Corporate fundraising
Kristina volunteered at the Children's Home in Thailand in May 2014. Together with her company Salesforce, she has very generously fundraised £575 for the home. This money has gone towards improvements to the homes hydroponic farm and they are now able to grow many of their own vegetables! Salesforce employee Kamilla also raised money to support the Elephant Care project in Thailand and an other dedicated employee April raised money to support the Elephant Care and Research project in South Africa.
Jade and Yasmine from Business Environment raised over £1,000 from their friends and employees to support our projects before volunteering in Nepal with the Pod team.
Tim's company matched his donation from last year and donated an additional £750 this year which adds to last year's fundraising to help the Children's Home in Thailand.
Local volunteer fundraising
Orla volunteered for four weeks in July 2014 but before she joined the Children's Shelter project in Peru she did some fantastic fundraising in her local area. Speaking at her local church, raising awareness in her area and contacting local businesses to sponsor her she fundraised over £780. This donation has contributed towards the construction of the new Children's Shelter facility – the second floor has now been completed and the children are very excited to move!
Raising awareness in the press
Helen worked hard to raise awareness at her workplace, with friends and family and her story was even featured in her local newspaper to encourage others to volunteer or donate to the Children's Home. Having volunteered for two weeks on the Farming role at the Children's Home in Cambodia she fundraised almost £80 to contribute towards their ongoing costs including nutritious food for the fifty children living at the home.
Charity Challenges
Although it was just on the edge of 2013-2014 we would also like to thank Anna for completing her amazing 54 mile bike challenge and fundraising £330 for the Community Education project in Peru. One in four children the region are malnourished, the project provide protein and vitamin rich food for each child helping to combat illnesses and long term development issues. Anna completed her 54 mile cycle and then joined the team in Huaraz for a 12 week placement and was a great asset to the team, initiating their Annual Santa Dash Fundraiser.
Shoshanna ran the Grand Union half marathon with her friend Kitty and has raised over £400 to help support the children at the schools and children's homes in Nepal. Shoshanna volunteered with Pod both in Nepal and the Children's Home in Cambodia in 2013. The money that they fundraised will help provide nutritious meals and educational resources for the children.
Chrissy, our Volunteer and Charity Manager in Nepal, trained incredibly hard to take part in the 10 day trek to Everest Base camp and raised over £500 to to support the schools, children's homes and women's refuge who Pod works with in Pokhara.
Event fundraising
Our wonderful volunteer Morag organised an amazing live music event to fundraise for the Community Education project in Peru. Prior to her 12 week volunteer placement she fundraised locally raising almost £120 for project which will contributed towards their costs which include school uniforms, school supplies and nutritious meals for the 60 children that attend the centre.
Online Fundraising
Rebecca fundraised to support the Children's Home in Thailand this year and raised over £100 from her friends and family.
Kate raised money from friends and family to support the placements in Nepal before she joined the volunteer project in October this year.
Karen fundraised on her personal Virgin Money Giving fundraising page and had donation of over £400 for the Elephant Care project in South Africa.
Sanjay is volunteering at the children's home in Thailand in January 2016 and has successfully already fundraised £1300 from friends and family to support the project.
Mitchell volunteered in September and raised nearly £100 for the Caribbean Wildlife project in Belize.
Melissa volunteered in March and raised over £200 for the Children's Home in Belize.
Kevin donated his birthday money to support the community placements in Ghana.
Josephine fundraised over £50 to support the Horse Rehabilitation project in South Africa.
Mary donated over £90 to support the Pod Charity.
Pod Team UK
And a final thanks to the extra support from Pod Volunteer staff, friends and family who helped to organise a music event in Cheltenham and challenged themselves to live on £1 a day, which helped to raise over £750!
If you would like to support the Pod Charity then to find out how you can simply visit: www.podvolunteer.org/pod-charity/
Back