Magic Moments volunteering in Ghana
Volunteer Experiences / 25 January 2019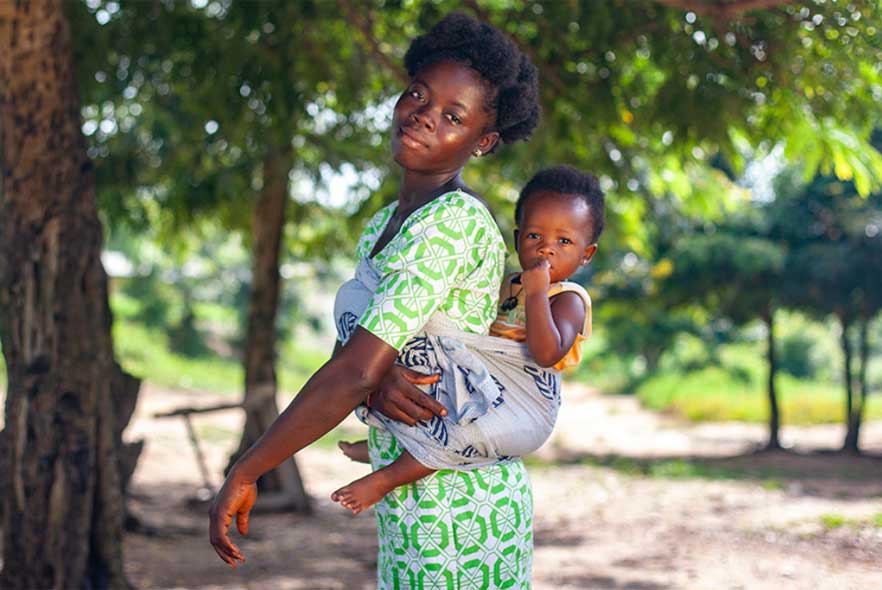 Lucie spent two weeks volunteering at the Film & Photography project in Ghana and tells us more about her time at the project!
"I recently got back from volunteering in Ghana for a fantastic project. They are based in a small village about 2 hours drive North of Accra called Abenta and so I stayed there. They do work with surrounding villages, of which I visited just a few in this trip but was more than happy with my mountain view. Placed in one of the project's builds, I could watch the children start their school day along with the hustle and bustle of the local villagers and farm animals. The school days made possible in part with a school built by volunteers and people connect to the project. This was one of the mange inspiring projects they had been working on over there.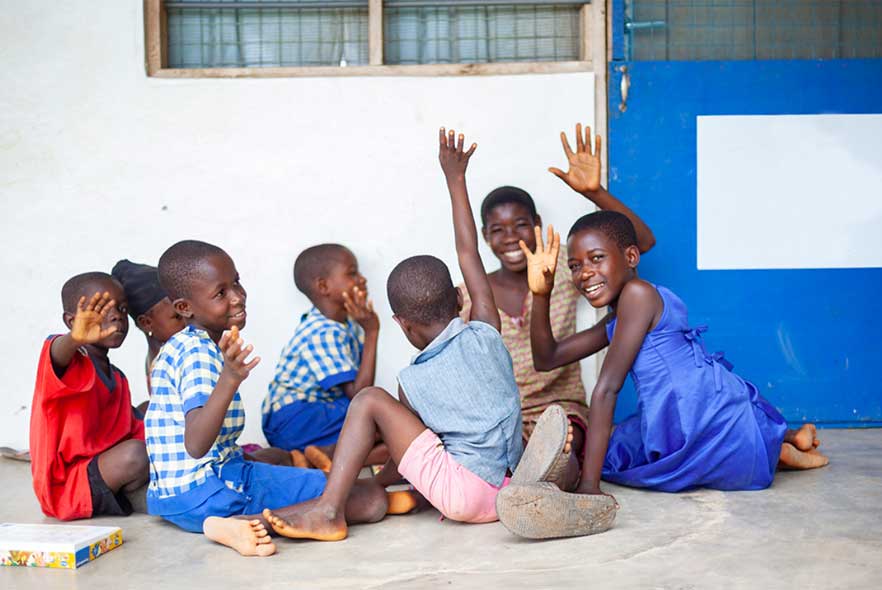 The first couple of nights took a little adjusting to get used to the humidity (being the end of the rainy season, the long drop (which isn't really that bad), the bugs (of all different shapes and sizes) and the late night alarm calls from roosters, goats and sheep! On our arrival at the Volunteer Base, I could start to get a feel for the Ghanaian people. I had never seen so many genuine smiles and believe me when I say every wave felt like a hug. I felt immediately welcome.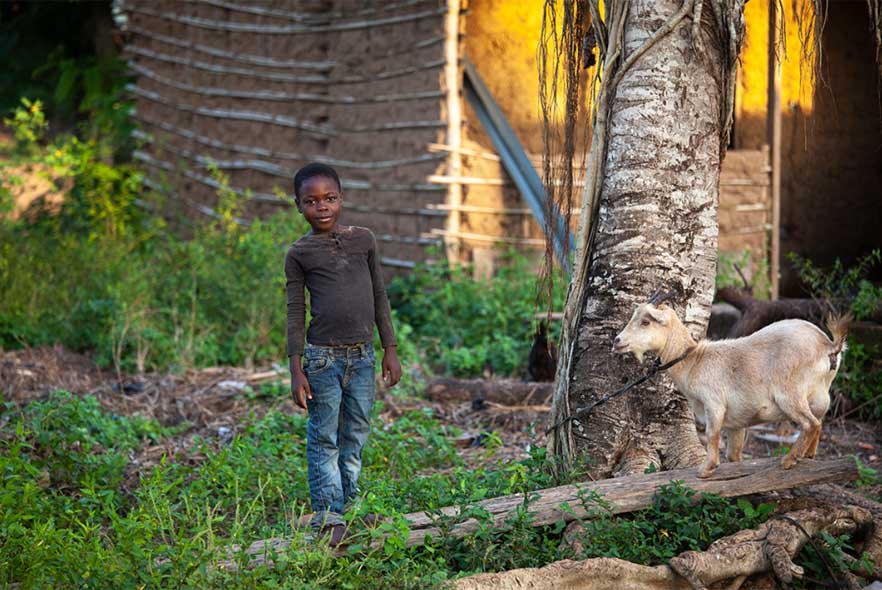 On our initial approach to Abenta the geology struck me with the wild red hues of the Earth on a backdrop of vivid green, very lush forest. In my ignorance I wasn't expecting it to be so lush. I am told that during the dry season it looks quite different. I would also love to visit at this time also to see the Harmattan. This is a dry, dusty wind that blows in from the Sahara desert and creates a glowing haze of bronze covered land. One of the staff told me his hair gets covered in red dust but it was his favourite time of year.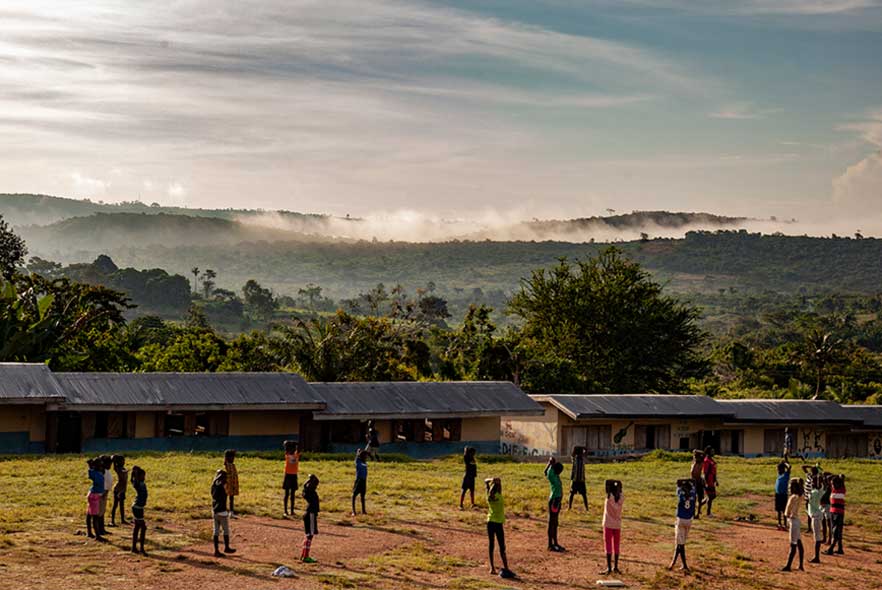 My role at the project was as a photography/video maker as I was just there for 2 weeks. Something to help with sharing the message, for educational use, encouraging other volunteers and donations to continue the great work being done out here. I felt extremely welcomed by all as did the other volunteer on my trip who was here to get stuck into the very crucial building side. The days started early with us making breakfast and then going off to our various locations. I visited Abom and Akwatiakwaso on my photo shoots but actually spent most of my time in Abenta. The actual photography or video time was brief but things did get done and I got more used to the Ghanaian pace as the days went on. This did leave some time for prep, playing with the kids, visiting a local market for food and the occasional walk. Oh and getting to know the team who really are amazing people who are the driving force behind these inspiring projects.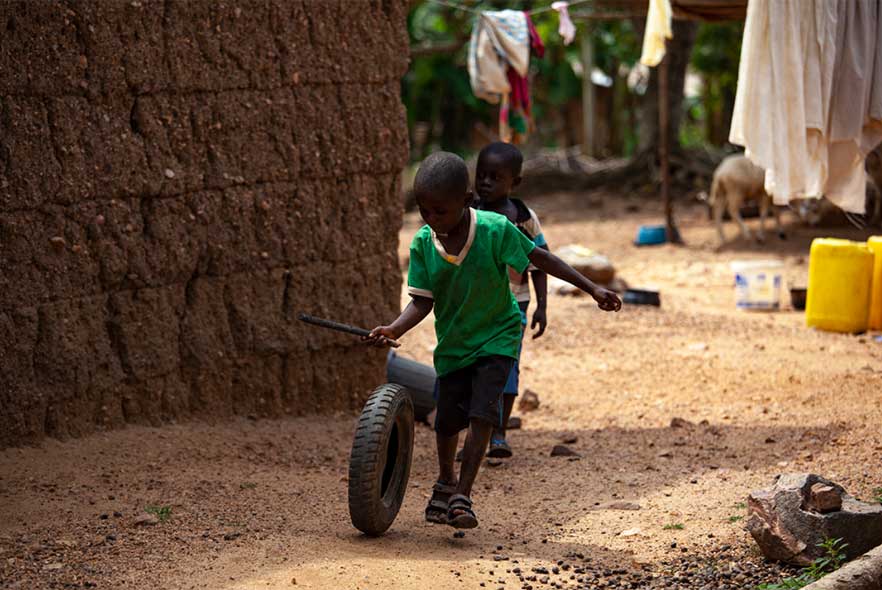 Every evening we would discuss our work, ideas, the community, life in Ghana with the team whilst many of the local children huddled onto Base camp's landing. The kids are ever present with love and smiles, sometimes a polite 'Good Afternoon Madame' and a chorus of 'hello Madame Lucie!' They liked to just hang out because of the light to be able to play games, read or continue to learn. There is no electricity in the village beyond the camp so when it gets dark people normally don't get to continue with these activities. This is actually one of the campaigns being looked at by the team who are wanting to invest more solar lighting to help people continue to learn and do their homework in the evening.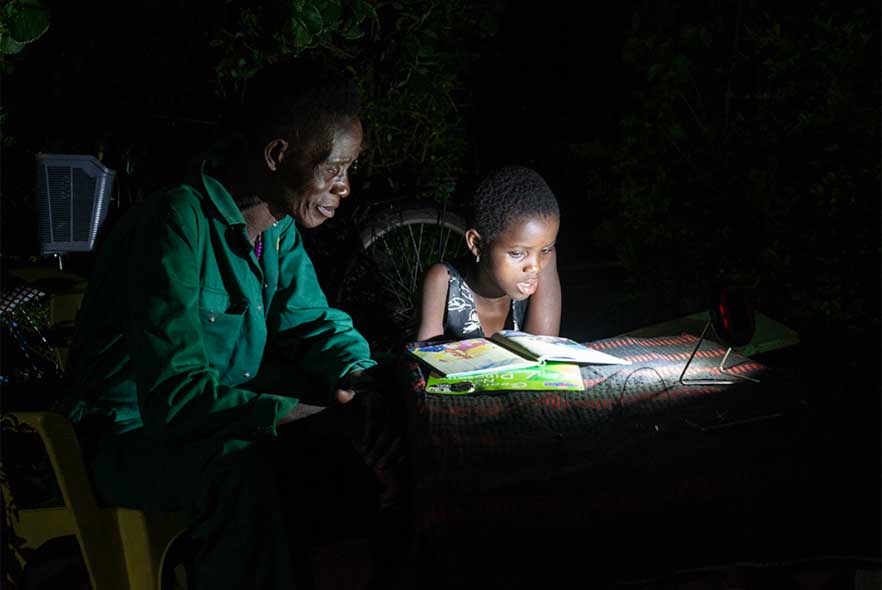 My fondest memories from the placement are the people, the very strong community and vibrancy of the place. There is a lot to be done and help is always needed to aid these wonderful communities to have a better chance in life. I would suggest volunteering here to anyone, it's a wonderful life enhancing experience. "I am only one, but still I am one. I cannot do everything, but still I can do something; and because I cannot do everything, I will not let that stop me from doing something."
You can see more of Lucie's photos from her time at the project on her blog too here.
Find out how you can join the project and how you can join here: www.podvolunteer.org/projects/film-and-photography-ghana
Back
SHARE THIS ARTICLE...
Share this article with your friends and followers by using the social media buttons below: