James' Gold DofE Award at the Child Care project in India!
Volunteer Experiences / 06 March 2019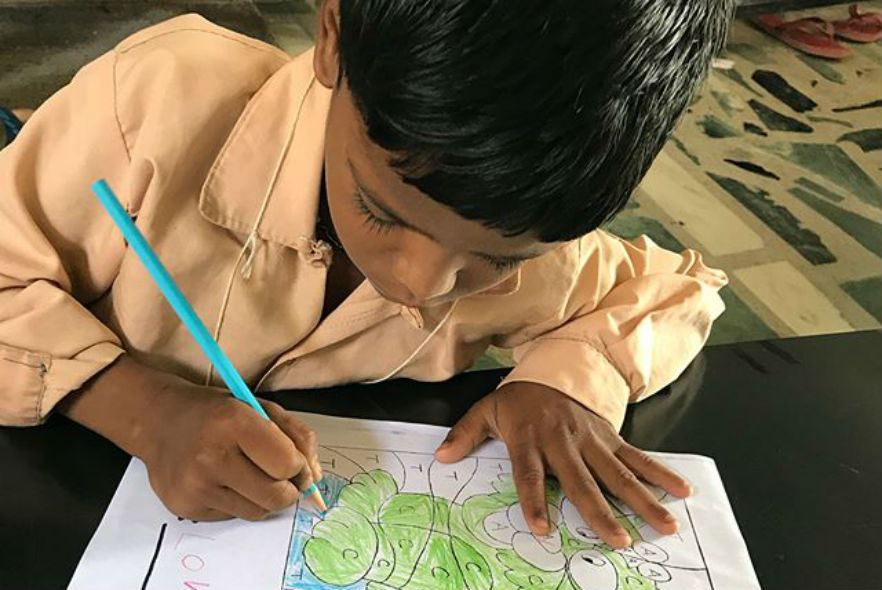 Volunteering overseas is a fantastic way to complete the 'Residential' section of the Duke of Edinburgh Gold Award, and many of our projects have been approved as being eligible for volunteers to complete their award whilst volunteering. Joining one of our projects is a great way to gain new skills and experiences and contribute to the local team's fantastic work!
Click here to find out where your Duke of Edinburgh Award could take you!
If you are currently 16 or 17 years old, you can join our Under 18 Thailand Elephant Care and Wildlife Rescue trip and Under 18 India Teaching and Cultural Experience whilst completing the award!
James shares his experience of joining the Child Care project!
As part of his Gold Duke of Edinburgh award, James volunteered for 2 weeks at the Child Care project in India.
James has shared with us his experience of joining the project and some photos from his time in India: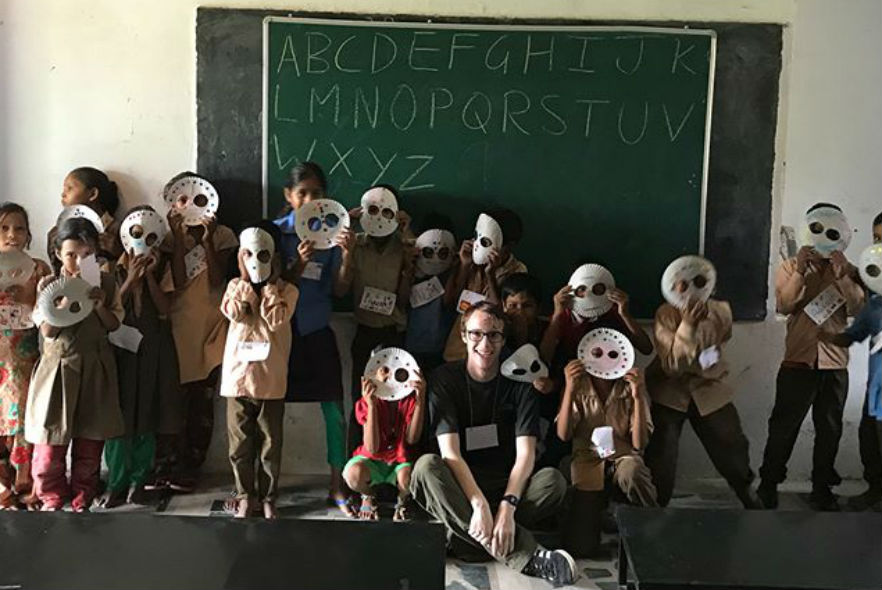 "I was looking for something to do as my Gold DofE Residential. It looked like an amazing experience and it was!
It was really rewarding seeing the children's faces when they realised that they were correct in their work! I helped them learn the alphabet, count up to 10 and do simple addition through a range of different methods such as worksheets and activities as well as standing at the front and going through the concepts slowly on the board.
I stayed for 2 weeks although could have stayed for more! Everyone was incredibly welcoming and helped me feel at home, we all got on really well with each other. I really enjoyed the entire experience and would definitely do it again."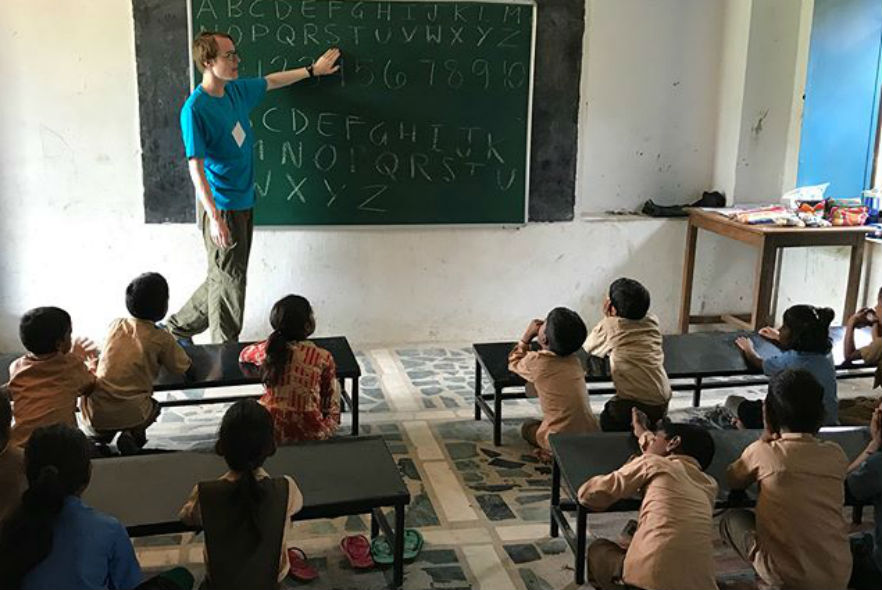 What did you find most rewarding?
"Seeing the looks on the children's faces when they understood a concept."
What did you find most challenging?
"Explaining 'simple' concepts at a much more basic level due to English not being their first language and for the most part, this was their first introduction into school life."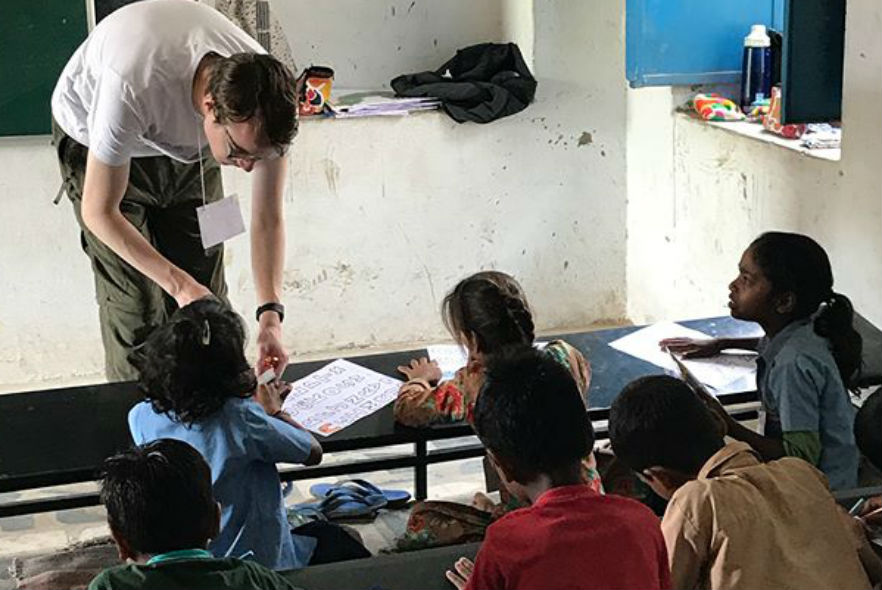 What advice would you give to others who are considering this placement?
"Go for it! It's an absolutely amazing experience, one you will not forget!"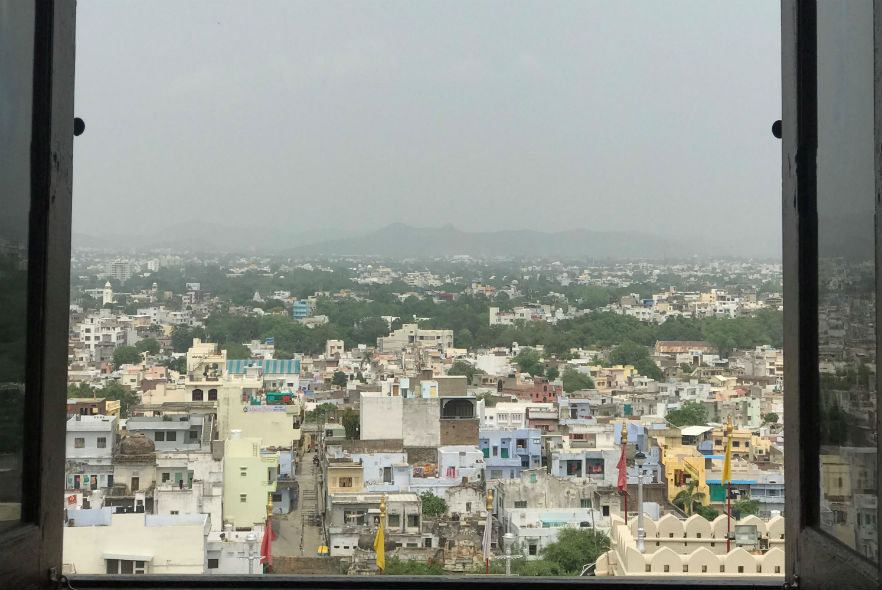 A huge thank you to James for supporting this fantastic project! The Child Care project in India supports day care centres, community outreach projects and schools to promote education and break the cycle of poverty within the communities of Udaipur – we are always looking for volunteers to support the team and help them to continually expand their reach of educational support.
You can find out more about the volunteering role and how you can help support children in Udaipur here!
Back
SHARE THIS ARTICLE...
Share this article with your friends and followers by using the social media buttons below: