Daniella tells us about her first time volunteering solo!
Volunteer Experiences / 13 May 2019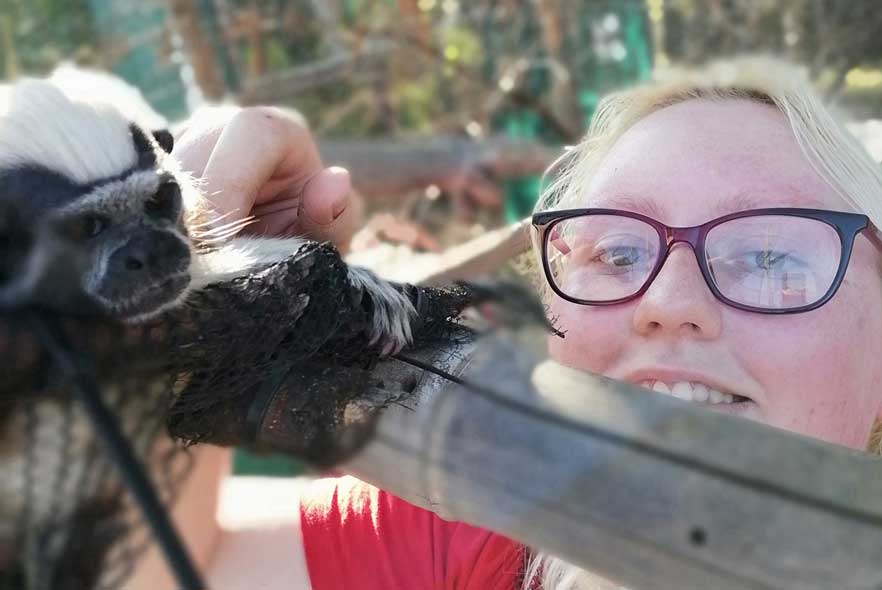 At Pod, the vast majority of our volunteers are solo travellers, often travelling alone for the first time. This is how the Pod team travel too when we visit each of our projects so that we're able to provide a high level of support to our volunteers and first hand experience of what to expect.
Volunteer Daniella recently got back from her first ever time volunteering by herself and travelling solo too. Daniella had an amazing time and we asked her to tell us more about her experiences!
"I volunteered at the Monkey Rescue project in South Africa because I am currently studying animal care at college and needed to get some experience working with animals, I have always wanted to travel abroad and when I came across this, I immediately went for it.
My trip was incredible. I loved every second of it, the only bad part was having to leave so soon. The work I was able to do there was really an amazing experience and it was even more than what I had expected. I met some wonderful people, and got to learn so many new things. The monkeys there are fascinating, beautiful creatures all with their own individual personalities.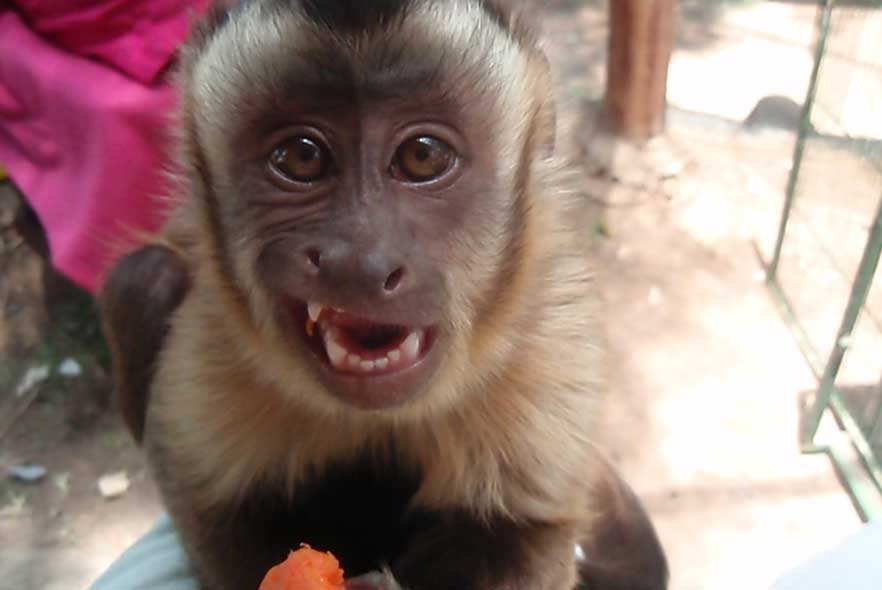 Getting to work with these amazing animals and being able to help them and provide them with better life is an incredible experience.
Being able to volunteer at the Monkey Rescue helped me to work in my career path and it also helped me find a new confidence in myself. This was my first time travelling alone and I've struggled most of my life with social anxiety, so travelling to a new country to live with people I never met was very nerve wracking, however, as soon I arrived I was made to feel welcome, I am so thankful to everyone for making me feel welcome and safe. I felt right at home there and everyone is so kind and generally wonderful people.
The work that is done is very rewarding and so much love and care is devoted to the animals.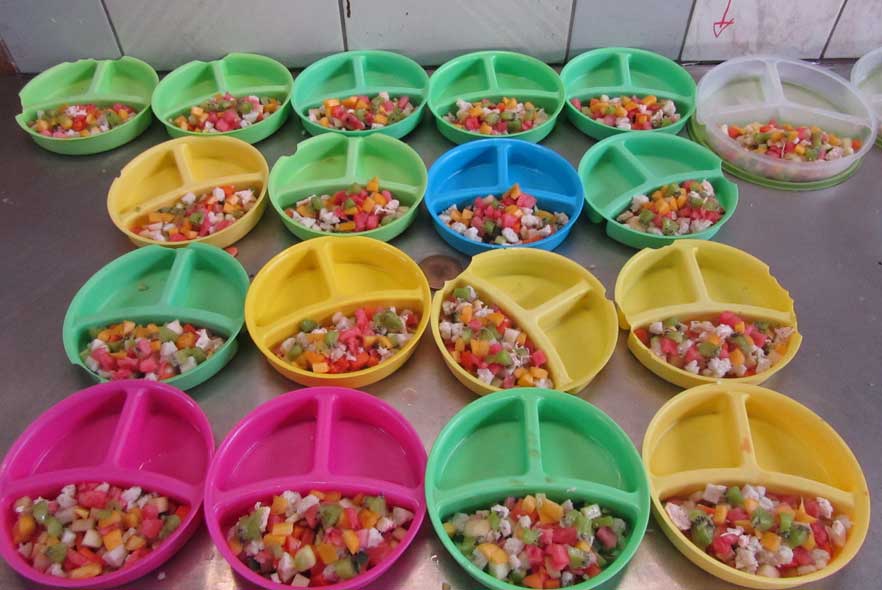 A typical day would start at 9am when we would top up the food bowls with fruit and vegetables and porridge - and treats are given! Next it would either be cleaning an enclosure or constructing new enclosures or adding things on. There is a 2 hour lunch break, then it's back to work with a second top up of the food. After that it's back to construction or cleaning, depending on what needs to be done. At 4 all of the monkeys get treats. And the nocturnal animals (fennec foxes, bush babies, sugar gliders, owls) are fed. The kitchen is cleaned and that's the end of the day. 1 day a week you'll be working from 4:45 to 6:45, where you'd be preparing morning feeds and collecting the bowls at night and closing the trap doors. And every Thursday you get monkey time for an hour, where you get to interact and spend time with some of the friendly monkeys. You'll work closely with some of the long termers which work so hard and all do an amazing job.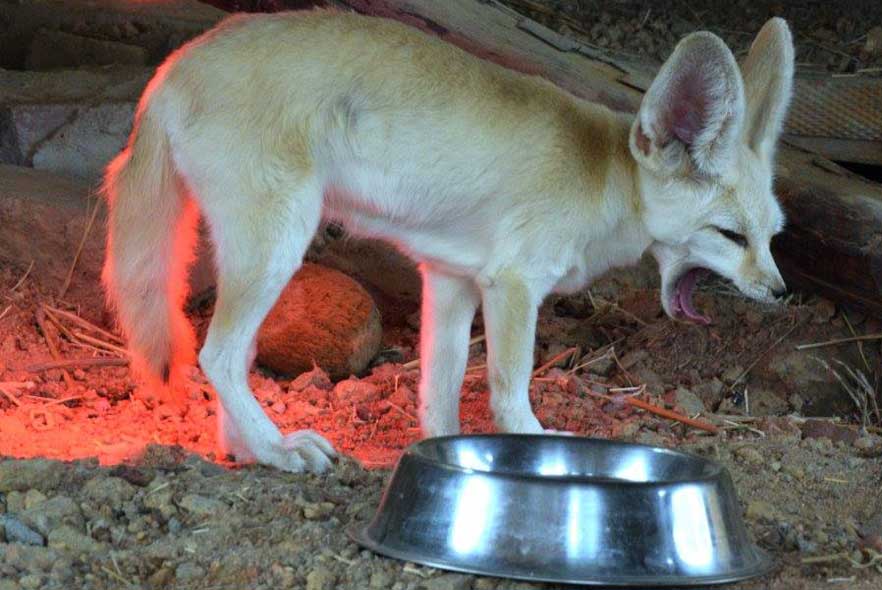 You also have 1-2 days off a week, where you can relax or go on 1 of the trips, which cost more money but worth it. I went to the elephant sanctuary, another monkey sanctuary, chameleon village (a craft market filled with beautiful handmade gifts and trinkets), went up the mountain in a cable car and visited the dam. I highly recommend all of these.
The living accommodation was decent and had everything you'd need. There's no TV or WiFi, but you quickly adjust, there are plenty of books and board games available to keep you busy on days off or evenings.
I was able to do so much more than I thought I was going to be able to do, it was amazing. The experience is so worth the money, and being a volunteer it really helps the team at the Monkey Rescue project to improve the lives of the animals and give them what they deserve. My only wish was to have stayed longer.
I would definitely go back again and stay for more time.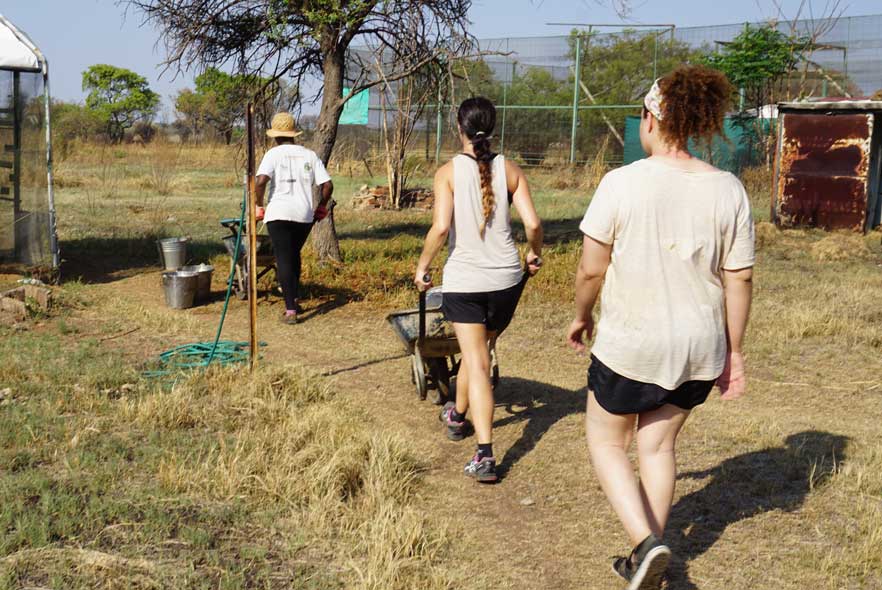 What did you find most rewarding?
Getting to work so closely with the animals and finding my confidence.
What did you find most challenging?
The only thing I found that was challenging was being so nervous in the beginning, but as soon as I arrived I quickly overcame my fears.
What advice would you give to others who are considering this placement?
Just go for it, you would not regret it at all, it's an incredible, possibly once in a lifetime experience. It's well worth the time and money.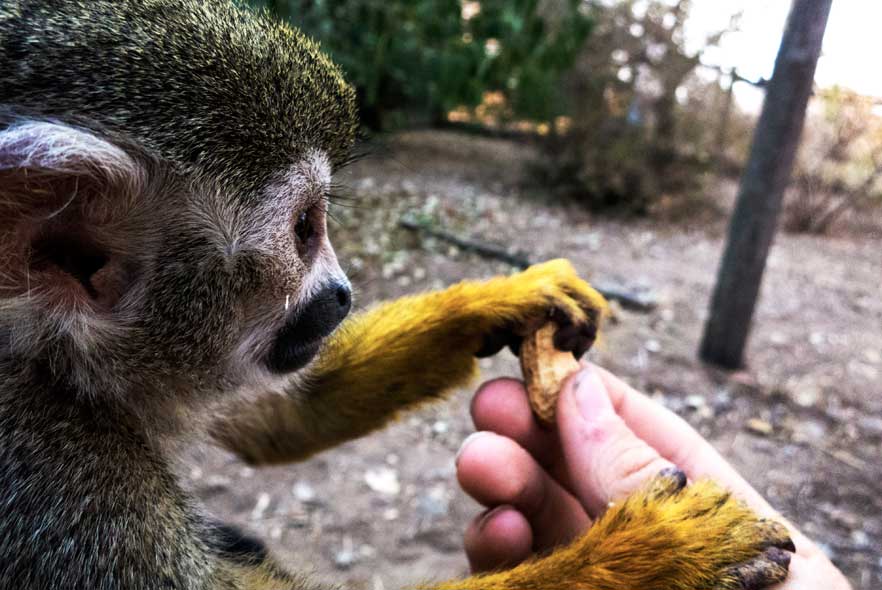 Why did you choose Pod Volunteer?
I wanted to do some work experience working with animals, because that's the career path I want. I wanted to volunteer abroad and I saw all of the wonderful reviews, and could instantly see how supportive all the people were at POD volunteer, so I went for it."
A huge thank you to Daniella for sharing her experiences!
If you'd like to find out more about the Monkey Rescue project, visit the webpage here: www.podvolunteer.org/projects/monkey-sanctuary-south-africa
Back
SHARE THIS ARTICLE...
Share this article with your friends and followers by using the social media buttons below: